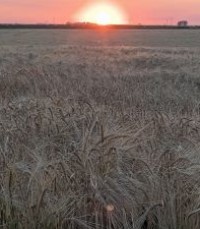 Eunice Merrigan
Born:
Sunday May-17-1931
Died:
Wednesday Aug-12-2020
Funeral:
Wednesday Aug-19-2020
Morrison Funeral Home
& Crematory
188 S. Hwy 24
Rupert, Idaho 83350
Contact and Directions
Eunice Merrigan, 89, of Rupert Idaho passed away on August 12, 2020, at her home. Eunice was born in Scottsbluff, Nebraska in 1931 to Melvin and Martha Burkman. After graduating from Lake Alice High School, she and her sister, Evelyn, moved to Boise, Idaho to live with their Aunt. On February 14, 1956, she married Ken Merrigan. They began their life together on their homestead in Norland, Idaho where she lived for the rest of her life. Eunice and Ken had three children; Rod, Kenna, and Todd. In her spare time, she enjoyed playing bridge, golfing, and bowling.
She is survived by her three children and spouses; Rod Merrigan, (Lee Anne), Kenna, (Scott Holloway), Todd, (Stephani), and four grandchildren; Ella, Patrick, Hannah, Sara (Pete) Surette.
In lieu of flowers please make donations to St. Nicholas Catholic School on 806 Fifth Street Rupert, Idaho. The family would like to express our appreciation to Mini-Cassia Hearts 4 Seniors. Graveside services will be held at 11:00 a.m. Wednesday, August 19, 2020 at the Rupert Cemetery. Those attending are asked to practice CDC recommendations. Arrangements are under the direction of Morrison Funeral Home, 188 South Hwy 24 in Rupert.
Condolences for Eunice Merrigan
From: Edith Ward
Goodbye to a longtime neighbor and friend. Much love to the family.
From: Barbara Carney
So sorry to hear of Eunice's passing, i considered her a real friend. Will miss her, but have lots of fun memories. Hope she is with Ken!
From: Greg & Dana Jo Cameron
Our thoughts and prayers with the loss of your Mom – she was a good friend and we will miss her
One of the original homesteaders and from the generation who we cannot replace.
Our condolences.
Greg & Dana
Share A Condolence
* The funeral home reserves the right to reject or edit any condolence