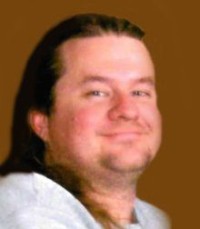 Jeffrey H. Jensen
Born:
Thursday Dec-18-1975
Died:
Monday Aug-31-2020
Funeral:
Tuesday Sep-08-2020
Morrison Funeral Home
& Crematory
188 S. Hwy 24
Rupert, Idaho 83350
Contact and Directions
Jeffrey Howard Jensen, 44, of Burley, Idaho went home to be with his Savior on August 31, 2020. He is the son of Howard Gene Jensen and Ann Child Jensen. He attended schools in Burley and graduated from Burley High School in 1994.
From early on as a youngster he liked to play jokes on his family and later, his friends and co-workers to get a laugh. He worked at Wal-Mart for nearly 7 years. He will be missed by all of those that knew and loved him. Jeff was an amazing and talented artist, sometimes using both hands to draw at the same time. His drawings have always been treasures to his family. He also had a soft spot for all kinds of animals taking in all kinds of strays and nursing them back to health.
He was active in the Church of Jesus Christ of Latter-day Saints. He loved doing temple work for his ancestors and helping others with their work; and along with his mother, he attended the temple 4 times each week. He was a wonderful son to care for his parents most of his life.
He is survived by his parents, his sister, Tammy Len (Adrian) Barendregt and his favorite nephew, Jade A. Barendregt and Jade's fiancé Cedar Bingham. And numerous cousins from both the Jensen and Child families. He was preceded in death by both sets of his grandparents.
A viewing service will be held at the Morrison Funeral Home,188 ID-24 Rupert, Idaho on Monday, September 7th, from 5:00 p.m. to 7:00 p.m. for friends and family. A brief gravesite service and interment will be at the Riverside Cemetery in Heyburn at 11:00 a.m. on Tuesday, September 8th.
The tender mercies, sympathies, condolences, and outpouring of love from this community are immeasurable that have been shown to Jeff's family at this time. There are just too many names to mention and we would hate to leave anyone out. The kind words in texts, phone calls, and visits have been just the right things at the right time to help comfort us and bring a sense of peace. Please know that we can not repay or thank each of you enough for all you have done during our time of great loss. May the Lord give you abundant blessings for your expressions of selflessness.
Those attending any of the services are asked to practice CDC recommendations of wearing a mask and social distancing.
Condolences for Jeffrey Jensen
From: Melody M Russell
I only knew Jeff through the temple. He always sat on the front row. He watched out for other patrons who came regularly and made sure they had a place to sit and all was well. Jeff had a great love for his mother and sometimes when we were changing rooms, I would see him reach out and give his mother a loving pat.
Jeff is free from all the trials of this world and i know he was greeted by the hundreds or thousands of people he helped through his temple work.
Know that I am thinking of the family at this time.
From: Gwen Beck
Dear Ann, I am so sorry for the heavy cross you are burdened to carry. Losing one of our own must be so hard to bear. My heart and prayers are with you. May you be comforted with our savior love. Sincerely Gwen beck
From: Karen gardunio
I'm so sorry for your loss. Jeff was such an interesting and unique person and someone I considered a good friend at one time. I haven't seen him in years and had recently had a conversation with him and I'm grateful he stopped and visited with me. He was a good man, and cared very much for his family. Love and prayers for comfort in this difficult time.
From: Susan Toner
So very sorrY to hear of the loss of this amazing young man. How Jeff will be missed in the temple. We surely looked forward to seeing Jeff and Ann there each week! Our prayers are with our precious Ann and family!
Love,
Dave and Susan Toner
From: Brenda Cannon
I am so sorry for your loss. MY heart acHes for you. Please know you Are in our prayers!
From: Roger and Edie Facer
We just heard of Jeff's passing...we are terribly saddened. we looked forward each week to seeing you at the temple and appreciated getting to know you both, even though he teased roger for sleeping...he was a great friend and we will miss him...we send our love and prayers.
From: Donovan Petersen
My deepest condolences ann and gene. I am so sorry for your loss. Thank you for letting me be a part of your family! Jeff (and you guys) are such a huge part of my childhood, teen years, and young adult life. I'm going to miss him!
From: LYn ann arnell
I am so sorry for your loss. He was so good to bring his mother to the temple evry wednesday. That was my shift so i saw them both every week. Many prayers sent to the family
From: Sara dabell
I am sincerely sorry for the loss of such an amazing man. Jeff always knew how to put a smile on my face and some of my best memories of work were with him. He will be severely missed.
From: Jackson Allred
So sorry for your loss jeff was a great man. His loss will be felt thr the whole vally. Jackson Allred. (j&R farms)
From: Marjorie Jensen
I worked with Jeff at Walmart a very nice Man and a good CSM.Sorry for your loss.Prayers for your family.
From: Trish Maas
Aunt Ann and Uncle Gene so sorry for your loss.
From: Lyle & Jennifer SageR
So sorry for your loss. PleaSe accept our condolences at this time . Jeff was a gentile man.
From: Helen Bowcut
Dear Ann, I am so very sorry I was unaware of Jeffs passing until today. I can't imagine how difficult this is for you because of the support he gave you in taking you to the temple four days a week. You both are a great example of doing a great work that needed to be done. May you be blessed at this difficult time.
Share A Condolence
* The funeral home reserves the right to reject or edit any condolence