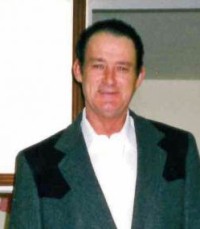 Dell E. Smith
Born:
Tuesday Apr-13-1948
Died:
Sunday Sep-27-2020
Funeral:
Friday Oct-02-2020
Morrison Funeral Home
& Crematory
188 S. Hwy 24
Rupert, Idaho 83350
Contact and Directions
On Sunday, September 27, 2020, Dell Evan Smith passed away at the age of 72, at his home in Oakley with his children by his side.
Dell was born on April 13, 1948 in Rupert, Idaho, to Rural (Pink) and Leanor Smith. He was one of eight children, Dennis, Ira (Jim), Pamela, Christie, Debbie, Lori Sue and his twin brother, Dale.
Dell attended high school in Oakley, Idaho but soon realized that he already had amazing, natural skills in mechanics, so he quit school and began working in local mechanic shops for a short period of time. Before long he built his own shop and began running his own business, "Smith's Repair". The business excelled furiously, as Dell was a masterfully skilled, and honest mechanic. He eventually expanded his business and opened another shop in Burley and made his two sons equal partners. Together they have always kept the business family owned and operated and the trio were always known as extremely skillful, hard working, trusted mechanics.
On may 16, 1965, Dell married Barbara Lynn Walton and they quickly started their own family. They had six children, Donna, Dixie, Dell, Daniel, Deanna, and Delta. Eventually all of Dell's children gave him many grandchildren and great grandchildren.
Dell dabbled in other areas of work throughout his life, including running a farm and ranch in Utah and also moving to Hawaii to try his hand in logging the beautiful exotic wood, Koa, which he was fascinated with. No matter what Dell did he always excelled. He was an extremely intelligent man that was great at everything he did.
Dell was a lifetime member of the Church of Jesus Christ of Latter Day Saints, of which he was very proud. He lived his life the best way he could and many, many people not only knew him but truly loved him. He was extremely caring and never turned anybody away for any reason. He tried everyday to teach his children to always have good morals, to be humble and always take pride in who they are and to always help others even when they didn't believe it was deserved - and above all else, to always be honest.
Dell absolutely adored all of his children and truly lived his life for them down to his very last breath.
Dell was preceded in death by his mom and dad, Leanor and Pink Smith, his sister Pamela, his oldest daughter, donna and his youngest son, Daniel. He is survived by his other four children, Dixie, Dell, Deanna, and Delta and many grandchildren and great grandchildren.
Funeral services will be held at 11:00 a.m. Friday, October 2, 2020 at the Oakley Stake Center in Oakley with Bishop Ryan Hawker officiating. Burial will follow in the Oakley Cemetery. A viewing for friends and family will be held from 6:00 until 7:00 Thursday evening at the Church in Oakley and from 10:00 until 10:45 Friday at the church prior to the services.
. Those attending any of the services are asked to practice CDC recommendations of wearing a mask and social distancing.
Arrangements are under the direction of Morrison Funeral Home, 188 South Hwy 24 in Rupert.
Condolences for Dell Smith
From: Tom and Donna McBride
Tom and I are so sorry to learn of Dell's passing. Love and prayers of comfort, peace and healing to your family.
From: Anne R Martin
RIP Dell We sure appreciated you keeping us on the road all those years!!! God blessed you with an AMAZING family....
From: Crystal Smith
Dell lived doing what he Loved, and working hard always. A very respected man. He leaves a legacy of hard work , toughness, grit , loyalty, integrity and generosity. Among the many things Dell did he especially loved his children/ grandchildren Dell was a natural caring leader he knew something about everything. I'm sure him and Daniel are turning wrenches in heaven and playing a round of golf . " Life is like a round of golf with many turn and twist. But the game is much too sweet and short." My condolences to the family , I'm sorry for your loss . There are no words that can capture the magnitude of your loss.
From: Al Barrus
Dell was a great mechanic and a wonderful friend. our thoughts and prayers are with his family.
From: Mike and Robyn Fehlman
As a lifelong friend and bowling team member I am truly sorry To hear of Dells passing.we want the family to know that there aren't many people on this earth with a bigger heart and desire to do everything for his family than Dell. May God bless your family in this time of mourning.
From: Susan Millet
Rest in Peace Dell it was a pleasure to get to know you and now ur home with God and family.your be very much missed and ur smile and laughter too.
From: Donna burch and lyn ann arnell
Christy. Donna and i are so sorry fOr your loss. We love you and will havE you in our prayers.
From: DeVon rucker
dELL WAS one of my friends for many years bowling together. i could always trust his ability on working on my car. i trusted him so much i would drive from burley to oakley, just for him to fix it. he was a good man and will be missed.
From: Bruce Andersen
Such a great man.god gained a great mechanic.
From: Terry Pou
RIP Dell
Thank You for all you taught me when I was a kid –
Oakley Has Lost another good soul.
It must be glorious for you now.
From: Dawn Ingersoll
I am so very sorry for your loss. Your family has had more than your share in the recent past. My prayers are that God wraps his loving arms around you all, and GRANT you peace as you learn to live life with this new loss. You are all in my prayers.
From: Mike & Dana Tanner
Such a loss for anyone who knew him, he will be missed so very much.
From: Bud and Pat Bedke
So sorry for your loss of Dell and for our loss of a good friend to many. We will miss his gentle way and his big smile. He was always ready, willing and able to help us keep our vehicles, And tractors going. He was more than fair on his prices. We will miss him in many ways. Godspeed
From: Al and Connie Elison
We were saddened to hear of Dell's passing. our thoughts and prayers are with your family at this time.
Share A Condolence
* The funeral home reserves the right to reject or edit any condolence