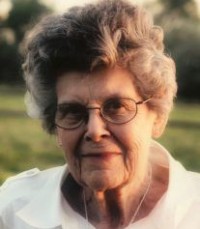 Charlotte Mae Elison
Born:
Tuesday Jul-31-1923
Died:
Sunday Oct-04-2020
Funeral:
Friday Oct-09-2020
Morrison Funeral Home
& Crematory
188 S. Hwy 24
Rupert, Idaho 83350
Contact and Directions
Charlotte Mae (Katsch) Elison, age 97, of Roosevelt, Utah and Oakley, Idaho, passed away October 4, 2020, at Parkside Manor in Roosevelt.
Charlotte was born July 31, 1923, in Fairburn South Dakota, to Alfred Henry and Nellie Lowe Katsch. She was involved in 4-h growing up in Fairburn. She moved to California and lived with her cousin Della, in Los Angeles after graduating from high school. She worked at a pharmaceutical supply company where she met her soon to be husband, Glen. She married Charles Glen Elison on June 10, 1945, in Oakley Idaho, and their marriage was solemnized on May 24, 1956, in the Idaho Falls Temple. Glen died May 4, 2012.
Charlotte and Glen raised their family in Oakley, where the family engaged in farming land that has been in the family for over 100 years.
She was a convert-member of the Church of Jesus Christ of Latter-day Saints, and served as a Cub Scout leader and a Primary teacher for many years. She also served as a Relief Society president, and as an ordinance worker with her husband in the Boise, Idaho Temple for over 11 ½ years. She loved to do family history work and felt a responsibility to search out the records and history of her ancestors. She loved her husband and was very devoted to raising and nurturing her children. She adored her children's spouses and her grandchildren and great-grandchildren. She had a genuine love for all those she would come in contact with. She also possessed a great sense of humor. She was loved by all that had the privilege of knowing her.
Charlotte is survived by a daughter, Linda M. (Gary) Strieby, Bakersfield, California; four sons, Michael G. (Ruth) Elison, Twin Falls, Idaho; Charles R. Elison, Orange County, California; Alfred H. (Connie) Elison, Roosevelt, Utah; and Wayne D. (Bonnie) Elison, Pocatello, Idaho; 15 grandchildren, 31 great-grandchildren, 5 great-great-grandchildren; and numerous nieces and nephews.
She was preceded in death by her husband, Glen; her parents, Alfred & Nellie Katsch; her two brothers, George & Dale Katsch; and a sister, Marilyn Lakner.
Funeral services will be held at 11:00 a.m. Friday, October 9, 2020 at the Oakley Stake Center in Oakley Idaho. Burial will follow in the Oakley Cemetery. Visitation will be held Thursday evening, October 8, from 5:00 until 7:00 at the Morrison Funeral Home, 188 South Hwy 24 in Rupert Idaho and from 10:00 a.m. until 10:45 a.m. Friday morning at the church prior to the services. Those attending any of the services are asked to practice CDC recommendations of wearing a mask and social distancing. Those not able to attend may view the funeral service at https://youtu.be/0OklgonUg3c
Arrangements are under the direction of Morrison Funeral Home, 188 South Hwy 24 in Rupert Idaho. Condolences may be shared at http://morrisonfuneralhome.net/
In lieu of flowers, donations may be made in memory of Charlotte Elison to:
OAKLEY VALLEY HISTORICAL MUSEUM, PO Box 256, Oakley Idaho 83346
208-862-3646
Or:
JERRY ELISON SCHOLARSHIP FUND, 745 South State Street, Orem Utah 84057
801-225-2787
Or a charitable organization of your choice.
Condolences for Charlotte Mae Elison
From: Mary Lou Westover
Charlotte and glen are two of the kindest, most considerate , most devoted people we know, we are grateful to have known them
With sympathy for your loss,
Gary and Mary Lou Westover
From: Jan Davis
We loved our visits with charlotte. She was a great example to Many! Our sympathy and love to the Elison families-
From: Lyle Sager
Glen and Charlotte were dear friends of our family. My condolences To your family. I will always remember the many memories.
From: Jan Davis
How we enjoyed our visits with Charlotte! She was a wonderful example to all...
Our sympathy and Love.


Share A Condolence
* The funeral home reserves the right to reject or edit any condolence