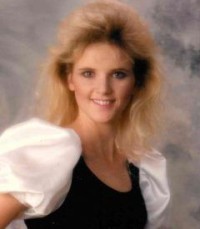 Jonel Buttars
Born:
Friday Nov-07-1969
Died:
Wednesday Nov-04-2020
Funeral:
No Services Will Be Held
Morrison Funeral Home
& Crematory
188 S. Hwy 24
Rupert, Idaho 83350
Contact and Directions
Jonel L. Buttars, 50 year old Burley resident, died Wednesday, November 4, 2020 at Highland Estates Assisted Living. In keeping with her wishes, no formal services will be held. Cremation services are under the direction of Morrison Funeral Home, 188 South Hwy 24 in Rupert.
Condolences for Jonel Buttars
From: Nicole Thomas Toner
Thoughts and prayers to the family. I went to school with Jonel. We had some good times and good laughs.
From: SHANDA HUGHES
So sorry for your loss.
From: Patricia Vigil
So sad to learn of Jonel's passing. My condolences to her family. Nikki. I am so sorry. Jonel and I met in high school and were great friends. Its been years now and I've seen her from time to time and she always had a smile for me. May you all be comforted at this time.
From: DORIS
To the family of Jonel Sorry fo your loss from Brad and doris shocke


From: Bob Thornton
Ur sunshine my dearest Conrad a confident s have help me threw the years and decade's. My SOUL yearns to see u in our Lord Jesus Christ when I see u in the arms of our lords jeuse cristsTHERE with u God for all etirnty love bob
Share A Condolence
* The funeral home reserves the right to reject or edit any condolence