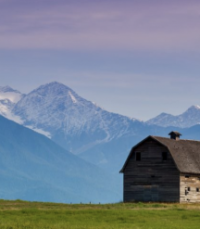 Albert Keith Jackson
Born:
Sunday Sep-21-1930
Died:
Friday Nov-13-2020
Funeral:
To Be Announced
Morrison Funeral Home
& Crematory
188 S. Hwy 24
Rupert, Idaho 83350
Contact and Directions
Albert Keith Jackson, 90 year old Oakley resident, died Friday, November 13, 2020 at Rosetta Assisted Living in Burley. Services are pending and will be announced by Morrison Funeral Home 188 South Hwy 24 in Rupert.
Condolences for Albert Keith Jackson
From: Buzz and Debbie Jackson
He will be dearly missed as he was loved by all. He has joined his loving wife Shirley and their son kacy. now they can continue to watch over their wonderful family together. Rest in peace keith you will be missed.
From: Bryan and Leslie Crafton
We are so sorry to hear of your loss. We love you family and will pray for comfort and peace for you.
From: Denny and Jan Davis
THE JACKSON FAMILY HAS FOREVER BEEN SPECIAL FRIENDS TO OUR FAMILY. I LOVED VISITING WITH KEITH OVER THE YEARS SINCE JAN AND I MOVED TO OAKLEY. KEITH AND SHIRLEY TAUGHT ALL OF THEIR CHILDREN TO ALWAYS TREAT OTHERS WITH LOVE AND KINDNESS. WE NEVER FELT OUT OF PLACE IN THEIR HOMES. MAY THE SPIRIT OF THE LORD BE WITH YOU UNTIL WE ALL ARE TOGETHER AGAIN IN THE NEXT LIFE.
LOVE, DENNY AND JAN DAVIS
From: Susan Gifford Dockstader
My DEEPEST condolences to the Jackson family. I will always remember him and his big smile and the way he liked to tease. It has been years since i saW him but i reMember him be a good man. He never seem to mind having an extra house guest.
Share A Condolence
* The funeral home reserves the right to reject or edit any condolence