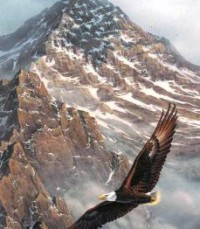 Richard Henry Bohle
Born:
Thursday Oct-25-1923
Died:
Saturday Dec-12-2020
Funeral:
To Be Announced
Morrison Funeral Home
& Crematory
188 S. Hwy 24
Rupert, Idaho 83350
Contact and Directions
Richard Henry Bohle, 97 year old Rupert resident, died Saturday, December 12, 2020 at his home in Rupert. A graveside service will be held at a later date this coming Spring at the Rupert Cemetery. Arrangements are under the direction of Morrison Funeral Home & Crematory.
Condolences for Richard Bohle
From: Judy Nelson
RON AND i WERE VERY SORRY TO HEAR OF rICHARD'S PASSING. aLTHOUGH WE DIDN'T KNOW HIM FOR VERY LONG, WE WERE SO IMPRESSED WITH HIS ACCOMPLISHMENTS AND THE HEROIC WAY IN WHICH HE SERVED HIS COUNTRY. hE DEARLY LOVED HIS WIFE, AND NO DOUBT, IS HAPPILY REUNITED WITH HER TODAY. gOD BLESS HIM AND HIS FAMILY. YOU WILL ALL BE IN OUR PRAYERS.
From: Gary Mecham
i met him when i first moved to rupert as i was getting in our home and he was very helpful and friendly. through the years i got to know his family and learned that they were equally outstanding people and i cherish our friendship. Sorry for your loss, he was a good man.
Share A Condolence
* The funeral home reserves the right to reject or edit any condolence