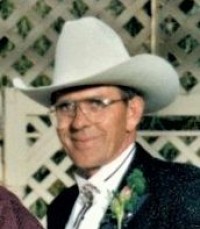 Carl G. Roberts
Born:
Tuesday Jul-25-1939
Died:
Wednesday Dec-23-2020
Funeral:
No Services Will Be Held
Morrison Funeral Home
& Crematory
188 S. Hwy 24
Rupert, Idaho 83350
Contact and Directions
Paul – Carl Grant Roberts, beloved husband, father, grandfather, great grandfather, brother, and friend, returned peacefully to his Father in Heaven on Wednesday, Dec. 23, 2020. He was 81 years old.
Born in American Falls to Chester & Grace Roberts. Carl was raised in American Falls. He loved the area and returned to visit his brother George and sister in-law Sharon as much as time allowed. Family reunions were held in that area. Many times, they were held in the park or at his favorite horseshoe pits.
In 1957 he enlisted in the United States Airforce and he worked his way through different divisions spending most of his time as a Load Master in the MATS crew for the C-134 Globemaster nicknamed Old Shaky and he said it was for sure. He talked about the equipment drops they completed without landing and the elevator they used for loading. He was proud of what he did and the service he provided. But the thing that lit his eyes up the most was the opportunity he was given to coach the 1960 MATS Little League Baseball Team in Tripoli, Italy, winning everything right up to the final game in Germany in which I quote "We got our butts whooped" and ended their season.
In 1969 he met Mary Lou Bailes. Her children kept bringing him to visit which led to Carl and Mary Lou marrying later that year. This marriage added a daughter Diane and three sons Rick, Tony, and Randy into his life. This increase brought him nothing but happiness and he considered them as his own. In 1970 Carl and Mary Lou had a son together Steve and then in 2005 they were blessed with the surprise of Missy Miller to the family. Carl worked hard to provide and tried various ways of income to do so. He enjoyed working on the various farms he worked over the years. He spent 10 years working as a foreman for W.E. Barkdull. He was in essence a self-trained mechanic starting with Ida-Gold in Burley and spent 9 years at Cameron Sales in Rupert as the shop foreman. This led to him being a mechanic/machinist by trade and after 30 years with Minidoka Irrigation District he finally retired in Aug. of 2015. Retirement gave him the ability and enjoyment of sharing his mechanic knowledge with Dustin and Logan while working on vehicles with them out in the barn.
Carl was a simple man with a few loves. First and foremost was his wife Mary Lou who he was so very dedicated to her happiness. They spent many hours together enjoying flea markets, antique shows, and auctions. Second to him was family that meant everything and he worked hard to ensure they had everything he could provide. He said in life if he could have done one thing it would have been to be able to provide more. Although he wished he could have provided more to his family, he instilled many great values and superior qualities within them that are priceless. He believed in honesty and working hard. Even though he believed in working hard, he believed even more in the right tool for the job which showed in his collection of tools. He also enjoyed collecting diecast trucks and tractors. He was notorious for picking up Hot Wheels and such that grandkids left laying out and adding them to his collection. Those same grandkids were essential to his survival and he enjoyed watching them doing what they loved. He had nicknames for them all that he would yell out during their games while supporting them at all their basketball, baseball, dancing, hockey, motocross, and other activities. He was the definition of someone ready to give the shirt off their back. He was always ready to help strangers, friends and family in repairs and lending a hand on the farm. When driving truck, he could not be beat. He could be the last one to the field (but was always the first) get a flat tire, stop to fuel up, and still end the day with more loads hauled than anyone.
Carl is preceded in death by his parents Chester & Grace Roberts, and his brother Fred Roberts
Carl is survived by his loving wife of 51 years Mary Lou Roberts, Son Steve (Tina) Roberts, Daughter Diane (Lynn) Nielsen, Son Rick Bailes, Son Tony (Ruth) Bailes, Son Randy Bailes and Daughter Missy Miller. 18 grandkids and 21 great grandkids. His brother George Roberts and sister-in-law Sharon Roberts and many other friends in the community.
Carl and Mary Lou have taken every opportunity possible to donate to St. Jude's Children's Hospital and for this reason in leu of flowers the` family would ask a donation to St. Jude's Children's Hospital in Carl's name.
In keeping with Carl's wishes, no formal services will be held. Cremation services are under the direction of Morrison Funeral Home in Rupert.
Share A Condolence
* The funeral home reserves the right to reject or edit any condolence