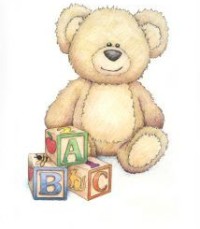 Colesyn R. Hutchison
Born:
Wednesday Jan-27-2021
Died:
Wednesday Jan-27-2021
Funeral:
Private Service
Morrison Funeral Home
& Crematory
188 S. Hwy 24
Rupert, Idaho 83350
Contact and Directions
Colesyn Rae Hutchison, infant son of Breckon and Braelyn Blauer Hutchison, was silently born on Wednesday, January 27, 2021 at the Cassia Regional Hospital in Burley. Private family Graveside Services will be held at a later date. Arrangements are under the direction of Morrison Funeral Home, 188 South Hwy 24 in Rupert.
Condolences for Colesyn Hutchison
From: Brandt & Konae
We are so very sorry for your loss. You are in our thoughts and prayers. Love you so much.
From: Great Grandma Bonnie and Grandpa Jackson
We are so sorry. We love you so very much. May our Heavenly Father envelope you in his love and protection. We will miss our little great grandson. We love him so much.
From: DAN AND Debbie Gilbert
We are saddened by your loss of colesyn. You are all in our prayers.
From: Ken, Billie Rae, Carrie, & Leta Jackson
We are so very sorry to hear of the loss of your dear baby boy! We want you to know that we are here for you! We did not realize that you are related to us, so we are all family. Your mother. Kerina is my cousin. The ward out here is so living and great! Please call if we can be of any help! Love , The DeNaughel's & Jackson's
From: Anne Herbert
so terribly sorry you lost lost your darling wee boy. i hope your faith and the love of your family will carry you through this sad, sad time. i add my love to theirs.
From: Anitta Tallon
My condolences on your loss. May the lord hold you near during this difficult time.
From: Aunt pinch
Sending Love and prayers biff and braelyN.
Know that your little FAMILY is so loved
And we are so sad.
Pinch and forest
From: Amy Thompson
Braelyn, i work with your mom. I'm so sorry for your loss. My thoughts and prayers are With you all at this diffIcult time. My god comfoRt you all.
From: Angela Sterner
My thoughts and prayers are with you and yours at this sad and fragile time. I pray you are covered with comfort, peace, and love at this time.
From: Tim and heidi
Our hearts go out to you sweet FAMILY. Lean on all the love, hugs and tender COMMENTS that are given. They Really do help. You will have that chance to raise him in another place, look foreword to that. Tim and Heidi
From: Jenny Bagby
ThinkinG OF YOU AND YOUR FAMILY
From: Ken, Billie Rae, Carrie, & Leta Jackson
We are so very sorry for the loss of your baby. Our hearts are with you at this time, it is a hard thing to go through, but know that there are so many people that love you and want to help you in any way they can. Please let us know if we can do anything. Sorry we did not realize we were related to you before, but we are here for you in the ward. Kerina will let you know!
From: Lisa Asher
We are so sorry for your lOss. You are all in are thoughts and prayers.
Kendel & Lisa Asher
From: Clydine Fonnesbeck
I am so Very sorry!
You are in my THOUGHTS and prayers
From: Lucy Cranney
So so sorry. My heart hurts for you. Sending lots of love and hugs.
From: Oralee Stark
Some that come are to precious for this earth. May the love of the savior carry you through.
Love and prayers
Gayle and Oralee Stark
From: Brian and debra barloW
We are so saddened For your loss. Such a very DIFFICULT time. Please know of our love and prayErs for you. Our hearts are trUly with you.
Share A Condolence
* The funeral home reserves the right to reject or edit any condolence