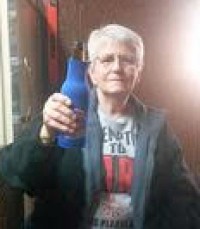 Patricia A. Lee
Born:
Sunday Feb-04-1940
Died:
Friday Feb-05-2021
Funeral:
No Services Will Be Held
Morrison Funeral Home
& Crematory
188 S. Hwy 24
Rupert, Idaho 83350
Contact and Directions
Patricia Ann Lee (Bohannan), an 81 year old resident of Heyburn, passed away at her home on February 5, 2021.
Pat was born February 4th, 1940, in Los Angelas, California to Van and Berneice (Maddock) Bohannan. Pat attended school in California and later married Bert Doyle Lee on February 8th, 1959, in Las Vegas. Together they traveled to many places around the world.
Pat retired from Simplot (Heyburn) after 22 years. She loved the outdoors, riding four wheelers and snow mobiles and held a membership with the West Magic Recreation Club (DAM Fools) for several decades.
Pat is preceded in death by her husband of 61 years. She is survived by her three sons, Michael (Theresa) Lee of Dalzell, S.C, and Terry (Diana) Lee and Bob Lee, both of Heyburn. She is grandmother to many Grandchildren and Great-grandchildren and two brothers Duggie Bohannan and Danny Bohannan both of California.
Mama bear has many friends and family whom she loved and her wishes to everyone is to celebrate life.
There will be no formal service held. Cremation services are under the direction of Morrison Funeral Home, 188 South Hwy 24 in Rupert.
Condolences for Patricia Lee
From: Vince Obermiller
I am so sorry for your loss. And may god bless her.
From: Vince Obermiller
To the family of pat Lee I am so sorry for your loss. My prayers and thoughts are with you on this sad day. With love vince
From: Irene H. RaMIREZ
Prayers for Pat Lee's family in this time of sorrow. Pat, I will miss you my friend. May you rest in peace.
Share A Condolence
* The funeral home reserves the right to reject or edit any condolence