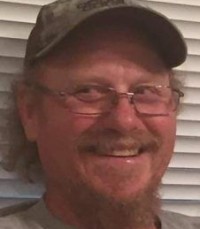 Jerry Dean Sparks II
Born:
Tuesday Oct-06-1964
Died:
Sunday Aug-29-2021
Funeral:
Friday Sep-03-2021
Morrison Funeral Home
& Crematory
188 S. Hwy 24
Rupert, Idaho 83350
Contact and Directions
Jerry Dean Sparks II, 56 year old Rupert resident passed away, Sunday August 29, 2021 at Oakley Reservoir in a tragic accident.  Jerry was the oldest son of Jerry Dean Sparks and Karen Lyautey.  He was born October 6, 1964 in Long Beach, California.
In 1976, after his mom and dad divorced, Jerry moved with his father and two brothers to Rupert.  Jerry was a great big brother, helping watch his younger brothers while his dad worked.  Jerry graduated from Minico High School in 1982 and immediately joined the Navy.
Jerry served 20 years as an aviation ordinance man.  His Navy career allowed him to travel all over the world.  He started his naval career on the maiden cruise of the USS Carl Vinson.  He then went on to serve on the USS Enterprise, the USS Constellation, the USS Abraham Lincoln, the USS Midway on her final voyage to become a museum and he ended his career on the USS Peleliu. 
Jerry moved back home to Rupert when his father became ill.  He went to work for Ronco Building Supply.  Just as he had done in the Navy, he threw his whole heart into his work.  He loved what he did and never missed a day of work.  Jerry joined the American Legion Post 77 in Paul upon his return to Rupert.  He loved spending time with other veterans, swapping stories, drinking coffee and helping others as needed.  In the Legion he served in many positions including his current role as post commander.
In 2015, Jerry married his longtime high school friend, Roxanne Wright.  Jerry and Roxey were the best of friends.  They loved to do anything they could do together, which included fishing, gardening, canning their garden produce, motorcycle riding, remodeling the home they had just moved into or just spending time with family.  Every time the family would get together you would always know where to find Jerry, he would be in the middle of a group of kids, playing his heart out with them. 
Jerry loved to help his friends and widow ladies with any chores that needed done.  This was especially true for his stepmom Dorothy who loved all that he did for her.  He always had a smile on his face and a sparkle in his eye.  He will be greatly missed.
Jerry is survived by his wife Roxanne Sparks of Rupert, his stepmom Dorothy Sparks of Rupert, his brother Randy Sparks and Brian Sparks (Addie) of Pocatello and many aunts, uncles, nieces, and nephews.  He was proceeded in death by both of his parents.
Friends may call from 5-7:00 p.m. on Thursday, September 2, 2021 at Morrison Funeral Home, 188 South Hwy 24 in Rupert or one hour prior to the service on September 3rd at Grace Church.
Services will be held at 11:00 a.m. on Friday, September 3, 2021 at Grace Church, 100 North Meridian Road, Rupert, Idaho with Pastor Javier Lopez officiating.  Military Honors and Burial will be held at the Paul Cemetery following the service.
The family suggests memorial contributions be directed to the American Legion, Paul Post #77, PO Box 254, Paul, ID 83347.
Services are under the Direction of Morrison Funeral Home on 188 S Hwy 24 in Rupert, Idaho.
Condolences for Jerry D Sparks
 Darold and rose and their family. I'm sure he so ha to be reunited with Rose. He had a quiet giant heart. To the family, I send my love and Prayers. I KNOW he will still be cheering you on.
Sharon
Jerry Dean was such a kind and generous soul. THE few times I was able to see him during family events he always had a smile. When my husbands, Gary draper, and I were moving to north Idaho we were snowed in during our visit to Rupert. Instead of us driving our RV anyplace, he let us use his car. That is how he was. Roxey, our love to YOU during this time.
Eva Draper
Rest easy cousin. Gone too soon. Going to miss you so much.
Gary Draper
Jerry will forever be in my heart. he was one of the best employees I have ever had but more importantly he was a dear friend. I never heard him telling anyone no. He was kind and generous and would give you the shirt off his back and never in a bad mood. His devotion to his job was unyielding. I could rely on jerry for anything because he would never let me down ever. It has been tough coming to work and not seeing him at his desk in the morning, but worst of all i know he would have hated the sorrow his death created. Rest in peace my brother for one day when I see you in heaven I will grab you a cup of coffee and we will catch up.
Sheldon Lynch
Our hearts break for the loss of Jerry. Jerry was my cousin's son, and we had a close relationship with him. During his service in the Navy, whenever his ships docked in Pearl harbor, jerry would give us a call and fly over to Maui for a couple days to see us. when he re-enlisted for his final years in the navy we were honored to be invited to his re-enlistment ceremony which was held on the Arizona memorial in pearl harbor. it was an incredibly emotional ceremony for all and we were so proud of jerry and were grateful we could be there to support him. After the ceremony, he was able to take us on a personalized tour of the USS Peleliu where he was assigned. It was a magnificent ship and we were in awe of the whole operation. We owe such a huge debt of gratitude to our soldiers who work all over the globe to keep us safe. Jerry loved serving his country.
We will always remember his smile, his kindness and his giving heart.
we send our love and sympathy to all of jerry's family and friends.
Teena and Craig Rasmussen
Our sincere condolences to your family. We will Miss Jerry's friendly face at Ronco. He was a faithful employee and was always available to assist anyone coming through the front door. So grateful for his military service And love Of this nation. I always enjoyed hearing him tell of his adventures and travels around the world. A great void has been left by his departure from this mortal world.
LD Sager
So sorry for your loss Roxey my heart well always be with you even when I cant be there love ya cuz for ever i wish i could be there for you Roxey . may you rest easy jerry well miss you dearly you were the kindest person i meet rip jerry love you friend for ever.
Lucy and Don Burge
Share A Condolence
* The funeral home reserves the right to reject or edit any condolence