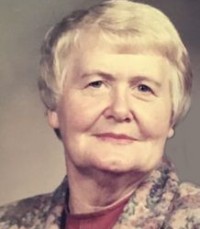 Lois C. Moss
Born:
Saturday Apr-23-1927
Died:
Wednesday Sep-15-2021
Funeral:
Saturday Sep-25-2021
Morrison Funeral Home
& Crematory
188 S. Hwy 24
Rupert, Idaho 83350
Contact and Directions
LOIS CLAIREEN MOSS
BURLEY - Lois Clareen Coulson Moss passed away on Wednesday the 15th of September at Cassia Regional Medical Center after a short illness at the age of 94.
  She was born on April 23,1927 in Fountain Green, Utah as the second child of Lee Clair Coulson and Bertha Zetell Crowther. She had one older brother, Lee Jr. and a younger brother, Virgil, who were also born in Fountain Green. In 1935 her parents were able to purchase a farm in Hazelton,ID and the family moved there when she was 8 years old. Just after moving, her youngest brother, Roy, was born. Lois was a very hard worker and was very helpful on the farm from planting onions, to hoeing beets, to harvesting potatoes which was all done by hand. She graduated from Hazelton High  School in 1945.
  She grew up during the depression and learned to save, make do, and mend, lessons she kept all through her life.  Her parents valued education and made sure that their children could get as much education as they desired. After high school she attended the University of Utah, then she transferred to BYU and then again to Utah State where she graduated with a bachelor's degree in home economics education . She met her husband, Carl Moss, at Utah State and they were married  August 20, 1949 in Hazelton in the backyard garden of her parents home.
   Her first teaching job was in Shelley, Idaho. They were not in Shelley very long befor her husband was called back into the service for the Korean War.  They moved to California near the Hamilton Airforce base.  She worked in a mental hospital while in living there. After her husband was released from Air Force,they both were able to get a teaching positions at an Indian reservation in Ignacio, Colorado.  She taught Home Ec and her husband taught Ag. Science at the high school. While there, their first two children were born, two sons, Steven Carl and Kenneth Lee, born 1 year and 18 days apart. After teaching at the reservation for 2 years they both wanted to move on and Mom was able to obtain a position at New Plymouth High School teaching Home Ec. And her husband found a job at the Sawmill in Emmett, ID. They rented a house in the town of New Plymouth until they were able to buy a farm in the foothills 10 miles outside of town. The house they lived in was a two room shack with one light and no bathroom.   A few years later they built a home on their farm. Carl died in 2002.  Lois lived there until 2008.
    Lois taught at New Plymouth High School for 33 years where she taught all the home economics classes, and for a few years girl's PE and started an art department for the school.  In 2008 ,she moved to a small home near Burley built on her son Steve's property located on the Snake River.  She made new friends in her new community and connected with family.
   Lois was a giving person and always involved in the community.  She loved her students and loved teaching.  She put on many banquets for the church and the school.  She was nominated for Idaho's Mother of the year and was named the Kiwanis Citizen of the year. 
Lois was an active member of the Church of Jesus Christ of Latter-day Saints. She and Carl served two 6 month missions to an Indian Reservation in South Dakota.  Later they served a mission to the Dallas Texas temple. After that mission they continued their service by serving in the Boise,ID temple. 
     She is survived by her three children, Steven (Daralyn) of Burley, Idaho. Kenneth (Barbara) of Gilbert , Arizona and Carleen (Brent) of St. Anthony, Idaho. 11 grandchildren and 30 great grand children.
She was preceded in death her parents, Lee and Zetell Coulson, Her husband Carl, her brothers Lee Jr, Virgil and Roy Coulson.
Funeral Services will be Saturday September 25 at 10 am at the Unity LDS  church, 250 E, 275 S, Burley Idaho, with Bishop Kevin Mallory officiating. The family will receive friends Friday evening 5-7pm at the Unity LDS church, and 9:00 to 9:45 Saturday prior to the  funeral. There will be a Zoom broadcast of the Funeral Service at the this link:
https://zoom.us/j/92239695142?pwd=Rll2OWlzTFZKaHRybkxJYkpRMEhNUT09
Condolences for Lois C Moss
I've known Lois my whole life. I used to play at the moss home with their granddaughter, Kara.
When my husband and I got married, Lois opened her home and yard to our RECEPTION. It was meticulously kept and perfect. Then we moved to Twin Falls and were able to visit her with our 4 girls. She was always a kind and gracious host. We know she's been ready to go home for a long time, but it doesn't mean she'll be missed any less.
The B-haus Family
Prayers being sent to the family….What an excellent woman!!!….Her heart was made from gold!!!….She was my favorite teacher that taught me so much from her class on how to set the table the proper way.. to SEWING to cooking…..Strong woman that was a rock. May God give her family peace and hang unto all the wonderful memories of this wonderful soul.
Sandra Wynes Upton
She was such a sweet and beautiful lady. My Sympathy to all.
Darla Cook
Lois is truly a great woman. She has continually made good things happen to bless so many lives. Her many virtues, her integrity, patience, resolve, diligence, resilience, determination, creativity, kindness, caring are unmatched. She leaves a powerful legacy for family, friends , and community.
Lynae Frates
So sorry for the passing of this amazing lady. She was my home  teacher and so I always think of her as Mrs. Moss. She had so many talents And she shared them with everyone around her. She taught me to sew That has been a lifelong enjoyment for me!! I don't think i know anyone who worked harder than Mrs. Moss!! She was always busy!! She shared one of her talents with us by making our wedding cake as our gift from her!! It was beautiful and i memory that means so much to us. Our thoughts and prayers are with her family.
Kip & Kathy Anderdon
Lois has been an important person in the lives of my mother maudie johnson, my sister Beth johnson pfost, and myself sydney johnson carlston.
Lois was especially kind and caring to my mother after my father and sister beth passed away. she checked on mother often and drove her to appointments and enjoyed lunch together in Ontario while they both lived in new plymouth. When mother came to live with our family in salt lake we looked forward to Christmas cards from Lois and the knowledge that she was still alive and blessing the lives of her family. I have no doubt in my mind that she is watching over and being very attentive to her loved ones still on earth. I'm sure that her halo looks beautiful on her!!
Sydney Carlston
Share A Condolence
* The funeral home reserves the right to reject or edit any condolence