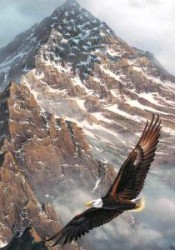 James G, Nix
Born:
Saturday Apr-03-1943
Died:
Wednesday Jul-20-2022
Funeral:
Private Service
Morrison Funeral Home
& Crematory
188 S. Hwy 24
Rupert, Idaho 83350
Contact and Directions
JAMES G. NIX
HEYBURN - James G. Nix, 79 year old Heyburn resident, died Wednesday, July 20, 2022 at Countryside Care Center in Rupert. In keeping with James wishes, there will not be any formal services. A private family celebration will take place at a later date. Cremation services are under the direction of Morrison Funeral Home, 188 South Hwy 24 in Rupert.
Condolences James G. Nix
Sorry to hear that Jim passed away, but it was the end of a good fight. He gave his all. Thelma, hope you know of our sorrow for you, you have been a right arm to jim, he was a better man because of you. May you have the peace of mind knowing that you were there for him and may you have the blessings you deserve for your efforts. He truly did love you
Gene and Dianna Hansen
Share A Condolence
* The funeral home reserves the right to reject or edit any condolence