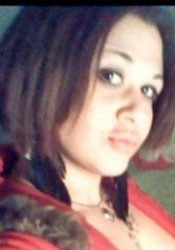 Alyssa Richardson
Born:
Sunday May-06-1984
Died:
Wednesday Aug-17-2022
Funeral:
Wednesday Aug-31-2022
Morrison Funeral Home
& Crematory
188 S. Hwy 24
Rupert, Idaho 83350
Contact and Directions
Funeral services for Alyssa Richardson will be held at 11:00 a.m. Wednesday, August 31, 2022 at Morrison Funeral Home, 188 South Hwy 24 in Rupert. Burial will follow in the Pleasant View Cemetery. A live webcast of the Funeral Service will be available and maintained at the following link:https://youtu.be/zzzPuRSIOVM
Condolences for Alyssa Richardson
So sorry for your loss. My heart hurts.
Julie Bowen
Alyssa you will be missed everyday by all of us who knew and loved You. Just know your life was a blessing to all you met. Your legacy will forever live on through tHe hearts of your sons Korgan and Xaem. Rest in peace. Fly high my sweet angel. Your dad kevork awaits with opens arms to meet tou.
Sue ShrIkian
I'm so sorry to learn of Alyssa's passing. What a tagedy for your family. My heart goes out to the entire family and her close friends. May God comfort you and strengthen you through this sad time.
Jan Ganoe
James and I are both devastated over her Passing. no child is more loved than one who is adopted.
Lisa M Morris
Alyssa will be missed. She came into my life when I needed it most and I am very grateful for the friendship we had as children. Sending prayers and all my love to her family.
Julie Tellez
My beautiful friend Alyssa, i couldnt be here for you today sadly as i tested positive for covid. Im Greatly disappointed by this. I watched online and grieved for your departure. I will miss you so much even though we hadnt spoken for a few years. No one was as unique as you. You had a light that shined brightly on anyone that you met and an unforgettable sense of humor. My deepest condolences to korgan and xalem, your beautiful children and your sweet mother sherry. You loved your boys so much. I was there the day that braxton was born adn i know how much you loved him as well. My heart grieves to know he will never know how special you were. I hope one day i can share with him what i know because he deserves to know how special his birth mother was. Rest in peace my beautiful friend. No more tears, no more pain, no more wrestling with our demons. I will see you on the otherside. I hope you will be there waiting for me with all of our friends we have lost along the way.
Kristina Belt (Coltrin)
There is no child more loved than one who is adopted.
Lisa Morris
I will forever and ever love you! Till we see each other again my beautiful friend.
Bailey
Share A Condolence
* The funeral home reserves the right to reject or edit any condolence