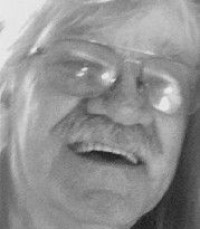 Herb Hunter
Born:
Wednesday Mar-14-1945
Died:
Monday Jan-20-2014
Funeral:
Friday Jan-24-2014
Morrison Payne Funeral Home
& Crematory
321 E Main St
Burley, ID 83318
Contact and Directions
Herb Hunter, 68, of Burley ID was sent to rest in Heaven on January 20, 2014. Our beloved husband, father, and friend has been reunited with his parents, Elmina Helms and Leroy James Hunter, his big brother Jim Hunter (Marie), and his precious grandson Daniel Hunter (Elaine, DJ, Issiah.) He is survived and deeply missed by his loving wife of 49 years, Catherine Hunter, his children Danny (Kim), Yvonne (Kieth), Monica (Patrick), Gregory, Heather, and AJ(Isamar). His grandchildren Ashley, Josh, Elicia, Mandy, Joni, Samantha, and Patrick Jr. He also had a plethora of great grandchildren. Herb was a real go getter. There was nothing he couldn't do. He worked in various fields and excelled at each of them. Herb worked for the Anderson brothers off and on for about 20 years. He was most recently employed with the city of Burley and really enjoyed his job and his co-workers. He enjoyed fishing, woodworking, and football. Go Broncos!!! He loved to treat his wife to spontaneous trips to Jackpot. He was the epitome of a good husband. He was a downright genuine, kind hearted person. Everyone who knew him loved him. Herb will be greatly missed and always remembered.
A vigil service with the recitation of the rosary will begin at 7:00 p.m. Thursday, January 23, 2014 at the Little Flower Catholic Church, 1601 Oakley Avenue in Burley. Mass of the Christian Burial will be celebrated at 11:00 a.m. Friday, January 24, 2014, at the Little Flower Catholic Church, 1601 Oakley Avenue in Burley, with Father Julio Vicente, officiating. Friends may call at the Little Flower Catholic Church one hour prior to the vigil service on Thursday and one hour prior to the Funeral Mass on Friday. Arrangements are under the direction of Morrison Payne Funeral Home in Burley.
Share A Condolence
* The funeral home reserves the right to reject or edit any condolence