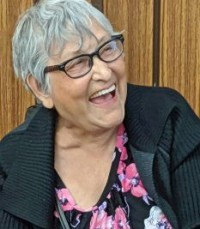 Genoveva Angel
Born:
Thursday Jan-06-1944
Died:
Sunday Mar-28-2021
Funeral:
Saturday Apr-03-2021
Morrison Funeral Home
& Crematory
188 S. Hwy 24
Rupert, Idaho 83350
Contact and Directions
RUPERT - Genoveva Angel, 77 year old Rupert resident, died Sunday, March 28, 2021 at Parkeview Care in Burley. Memorial services will be held at 12:30 p.m. Saturday, April 3, 2021 at the Rupert 3rd Ward building, 525 F Street in Rupert. Cremation services are under the direction of Morrison Funeral Home.
Share A Condolence
* The funeral home reserves the right to reject or edit any condolence