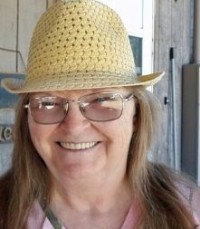 Florence Dahlberg
Born:
Saturday Sep-18-1943
Died:
Sunday Apr-04-2021
Funeral:
To Be Announced
Morrison Funeral Home
& Crematory
188 S. Hwy 24
Rupert, Idaho 83350
Contact and Directions
Florence "Pixie" Mae Dahlberg passed away April 4, 2021 at the age of 77.  She was born in Minot North Dakota on September 18, 1943 to Walter and Ethel Erven.
Pixie enjoyed growing up on the farm, tending to the animals and riding horses. She met Virgil, the love of her life and married December 7, 1963 in Shelby Montana. They enjoyed 55 wonderful years.  They had three children: Barbara, Michael and Susan.  She enjoyed spending time with her family and friends, camping and playing games.  She was the center of our family, we all gathered at grandma's house.  The coffee pot was always on and the door was always open.  She was a loving wife, mother, grandmother and aunt.
Survived by her children Barbara (Dave) Francis, Michael (Susan) Dahlberg and brother Ronnie Erven.
Preceded in death by husband Virgil Dahlberg, daughter Susan Dickman, sister Janis Wagner and brother Roger "Archie" Erven.
Friends and family are invited to gather in celebration of her life at a later date.
Condolences for Florence Dahlberg
From: Sharon Hutchison
Thinking of you with Sincere Sympathy and Fond Memories of your loved one..so sorry for your loss.
From: Leslie Dahlberf
Rest in peace.
Share A Condolence
* The funeral home reserves the right to reject or edit any condolence