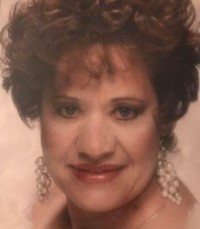 Lucia Martinez
Born:
Wednesday Nov-13-1946
Died:
Thursday Apr-08-2021
Funeral:
Tuesday Apr-13-2021
Morrison Funeral Home
& Crematory
188 S. Hwy 24
Rupert, Idaho 83350
Contact and Directions
Lucia L. Martinez, 74 year old Burley resident, died Thursday, April 8, 2021 at St. Luke's Magic Valley Hospital in Twin Falls. A vigil service with recitation of the rosary will be held at 10:00 a.m. Tuesday, April 13, 2021 at the Little Flower Catholic Church, 1601 Oakley Ave. in Burley. The funeral Mass will follow at 11:00 a.m. In keeping with Lucia's wishes, cremation will follow the services.
Condolences for Lucia Martinez
From: Monica HERNANDEZ
My mas SENTIDO pesame pa Toda la familia Barrios los kiero mucho uN fuerTe abrazo y beso Dep la wita mas bonita del mundo
Share A Condolence
* The funeral home reserves the right to reject or edit any condolence