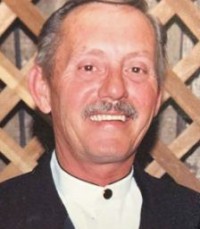 Robert Walsh
Born:
Saturday Jun-08-1946
Died:
Tuesday Apr-13-2021
Funeral:
No Services Will Be Held
Morrison Funeral Home
& Crematory
188 S. Hwy 24
Rupert, Idaho 83350
Contact and Directions
Robert (Bob) Walsh, the best Grandpa, Father, Husband, and friend passed away on April 13, 2021 in Rupert Idaho.
Bob is survived by his loving wife Barbara of 53 years; his children, Michael Walsh (Rupert, Idaho), Michelle (John) Weeks, Mitch (Lisa)Walsh, his three grandsons Michael (Brittany) Walsh Omaha, NB, Tyler Weeks Portland, Oregon and Talan Weeks Boise, Idaho; one great-granddaughter Maylynn Walsh Omaha, Nebraska and his beloved dogs Allie and Annie.
Bob was born in Chicago, Illinois to Walter (Ray) and Alice Walsh in June 1946. The family moved to Sioux Falls, South Dakota where Bob was raised with his sister Judy and where he met the love of his life Barb.  As Bob's career in telecommunications progressed, they moved to Wyoming and then to Idaho. In retirement Bob and Barb adventured in their 5th wheel, meeting many great friends until Bob's health declined with and they settled in Rupert.
Our dad and grandpa was always busy building, fixing and even inventing things. His family was the most important thing to him, we were always on an adventure camping, fishing, boating, Dutch oven cooking making great memories. You could always find Bob helping a friend or neighbor mowing their lawn, building a porch, or working on their cars.
Bob wished to have his earthly body cremated and never liked being the center of attention, per his wishes there will not be a public service.
Our family would like to express our tremendous gratitude to all the staff at Minidoka Memorial Hospital as well as Dr. Kevin Owens and his staff. Our parents have been treated like family there for years. They always kept Root beer on hand special for dad and in the last days of his life offered him anything he wanted as well as comforting all of us.
Condolences for Robert Walsh
From: Felipe Gonzalez
Sorry for your loss you guys are in my thoughts and prayers
From: Bob and Jan Vickney
Dear Barb, Mike, Michelle, Mitch and families,
Our hearts are heavy . We pray that God will wrap his arms around you during this difficult time and in the months ahead as you grieve.
We have had many conversations in the last couple of days remembering Bob. Good memories and we hope your memories will comfort you.
Love you all.
From: Barbara feroce
I am so sorry to hear of BOb's passing. My love and prayers are with the family. Barb#2, remember that I love you, and I am only a call away, if you need me. I miss seeing you, and I have strong shoulders to cry on.
From: Dawna Bailey
Dear mike,
So sorry to hear about your Dad. We send Our lOve to you and your family!
From: Maxine Stephenson
Dear Barb thinking of you and sending my love and prayers for you. I know this has been hard for you and your family and hope you can remember all the times you have been there helping and loving and enjoying life together. I love to visit with you and want you know to call anytime you feel like talking. Love, Maxine and LaMar
Share A Condolence
* The funeral home reserves the right to reject or edit any condolence