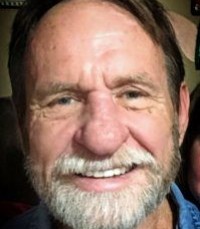 Rodney C. Kelly
Born:
Saturday Jan-24-1953
Died:
Thursday Apr-15-2021
Funeral:
Saturday May-01-2021
Morrison Funeral Home
& Crematory
188 S. Hwy 24
Rupert, Idaho 83350
Contact and Directions
68 year old Heyburn resident passed away peacefully at his home surrounded by loved ones on April 15, 2021.
Rodney was the 4th child of Alvin Mass (Pat) Kelly and Doris Henderson.
Rodney attended school in Burley.
Rodney married Teresa Couch in 1975
and just celebrated their 45th anniversary in December. This union was blessed with 3 fabulous children. Hayley, Casey and Cody.
Rodney had several jobs through out his life but his favorite and most
cherished was working with his father at Kellys Bearing. Rod continued
to run Kellys Bearing for 22 years after his father retired.
Rod loved wood working, building everything from decks, arbors, ponds
and greenhouses to outdoor furniture and bird houses.
His passion was refurbishing old furniture and he would spend hours making sure it was done to perfection. Rod also enjoyed gardening and making concrete pottery for his prized succulents. Rod looked forward to and loved the annual Father's Day camp out and fishing trip with his family.
Rod was proceeded in death by his parents Pat and Doris Kelly, brother Larry Kelly, Manassas Va. Sister Patty Walker, Burley Id. And Nephew Ryan Kelly, West Jordan Ut.
He is survived by his wife Teresa and children, Hayley (Don) Duffin, Rupert Id. Casey (Morgan) Kelly, Shoshone Id. Cody (Emily) Kelly, Paul Id. Thirteen grandchildren and two great grandsons.
Brother Michael (Denise) Kelly, West Jordan Ut. Sister Julie Crane, Burley Id. Sister-in-law Jan Kelly, Manassas Va. Brother-in-law Dennis Walker. Burley Id.
The family wishes to thank Hospice Visions and especially Bethany and Erica. We love you.
Family will greet friends in an informal gathering from 11:00 a.m. - 1:00 p.m. Saturday, May 1, 2021 at the Morrison Funeral Home, 188 South Hwy 24 in Rupert.
Condolences for Rodney Kelly
From: Marjorie Jensen
So sorry to hear of neighbor passing.RIP .I had only seen him in passing but always admired your beautiful YARD.My prayers to your family.
From: JoAnn noble
Thoughts and prayers are with your family during this difficult time.
From: Debra pettingill barlow
SO sad to hear of Rod's. passing he was always a good FRIEND as we were growing up. Abd it was always fun To run into him every so often. 
From: Ken & Billie Rae denaughel
Teresa and Family, we were heartbroken upon hearing of the loss of your husband, and father. We know that we faith in our savior, we can once again be reunited with our loved ones as an eternal family. That makes the ease of the loss you are feeling right now so much better knowing you will see each other once again! 
From: Dallan & Brenda Schenk
Kelly Family,
We are so sorry to hear of your loss! You are in our hearts and prayers...
From: Leon Clegg
so sorry to hear about the passing of Rodney. He was a classmate. Our thoughts and prayers to the family. Always a friendly smile and a sneaking good smile! May the Lord bless each of you in the family.  Leon Clegg family
From: Lisa Butler
I am so sorry to hear about your loss. My thoughts and prayers goes out to you and your family. I know he will be missed. Love you all.
From: Kara Montes
Teresa and Family, I wAs heartbroken upon hearing of the loss of your husband, and father. Rod was a great man. Big hug to you and your family at this time, i will cont to pray for you and your faMily.
From: Bill Caldwell
Always thought a lot, about Rod and you to Tresea.
Peace be with you
From: Lori Parish
Im sooo SORRY to hear about Rod's PASSING. My thOughts and prayers are with all of you.
From: Michelle Andersen
Therese and Family
I am so sorry for your loss . My thoughts n prayers to each of you. May God lighten your heavy hearts
MICHELLE Ande rsen
From: Nancy Crump
I am so saddened And sorry to hear Of Rods PASSING. What a great guy! What a special family he left behinD. I can See him smiling, laughing And chatting away last summer as you helped me save a plant. One of the Best guys i ever met. May all those great memories bring Peace to your hearts. Big hug and lots of love to all.
From: Debbie crosby and Jerr Emery
Teresa , we Arare so SORRY to hear of your husband's passing. You are in our prayers
Love Debbie and Jerry Emery
From: Debbie crosby And jerry Emery
Teresa, so sorry to hear of the loss of your husband. Our thoughts and prayers are with you and your family.
Love Dbbie and jerry Emery
Share A Condolence
* The funeral home reserves the right to reject or edit any condolence