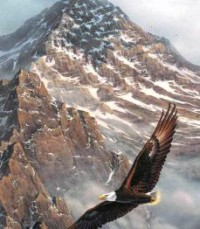 Don Howell
Born:
Friday May-27-1938
Died:
Tuesday Apr-20-2021
Funeral:
To Be Announced
Morrison Funeral Home
& Crematory
188 S. Hwy 24
Rupert, Idaho 83350
Contact and Directions
DONALD A. HOWELL
BURLEY - Donald A. Howell, 82 year old Burley resident, passed away Tuesday, April 20, 2021 in Boise. Services are pending and will be announced by Morrison Funeral Home 188 South Hwy 24 in Rupert.
Condolences for Donald Howell
From: Jeff and Kay Bunn
Sorry to learn of your loss. Our thoughts and prayers are with you and your family.
From: Dennis and Karlene Bunn
Your family is in our thoughts and prayers. may you find peace knowing that your dad is finally at peace. we will always appreciate his help, several years ago, when we were putting the bunn family reunion together.
From: Lori Parish
Don will be missed . We ENJOYED SEEING him at the BOWLING alley. Rip love cory, Lori and JORDAN Parish
Share A Condolence
* The funeral home reserves the right to reject or edit any condolence