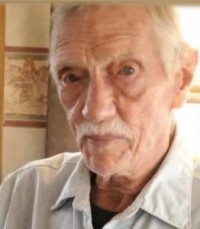 Richard A Driesel
Born:
Wednesday Jul-18-1945
Died:
Wednesday Sep-15-2021
Funeral:
Private Service
Morrison Funeral Home
& Crematory
188 S. Hwy 24
Rupert, Idaho 83350
Contact and Directions
Richard Allen Driesel, was born July 18th, 1945, to Earnest Lauren Driesel and Mary Loe Fay Fallon Driesel. Richard earned his Angel wings and passed away in his home surrounded by his loved ones on September 15th, 2021.
Richard was the husband of Doretha June (Hines) Driesel. To this marriage Doretha brought Kasandra (Edwards) Goodluck and Richard brought Sarah Lee Walton. Richard and Doretha had two sons together, Thomas Leroy Lynn Allen Driesel and Steven Lauren Driesel. Richard was a great Dad and stepped up to the challenge of raising two Daughters that stole his heart. He loved and adored all of his children. They were the light of his life.
Richard Enjoyed his Grandchildren, Wynonna, AshWyNa, Alexus, Emily, Corey, and Jackson. He adored his 7 great grandchildren, Zane Maizlee, Oliver, Blaire, Hazel, Kingsley, and Khota. He was looking forward to the birth of his 8th Great Grandchild a Girl, due to arrive in February. 
Richard worked until his retirement, as a Welder and a Truck Driver. After Retiring, He worked at the Village of Trees RV Park. Richard, enjoyed his family, hunting Fishing and camping
Richard Was preceded in death by his wife Doretha June Driesel, his son, Steven Lauren Driesel both his parents, Earnest Lauren Driesel and Mary Loe Fay Fallon Driesel and Two brothers Thomas Edward Driesel and William Charles Driesel. 
Per Richard's Request, there will be no Funeral. Graveside services, and a Celebration of Life dinner, will be announced at a later date. Services are under the direction of Morrison Funeral Home and Crematory on Highway 24 in Rupert Idaho.
Condolences for Richard A Driesel
Daddy, I love you so much and Miss you even more! You were so good to me and I am so happy and lucky you Stepped up and loved me all my life As your own. You have been the Greatest Daddy a girl could ask for, and your Grand babies and great babies loved you so much. Go find mama and Steven and your parents and brothers tell them I LOVE them and I'll see you all soon. Rest in Peace and Fly fly fly! You were my Angel I am blessed that God Gave me you!
Kasandra Goodluck
We are so sorry for your loss. May he rest in peace with your mom and other loved ones. Sending love to his family . Love always & forever. Aunt Lela & Uncle Joe.
Joe and Lela Vallejo
Thinking and Praying for the family, rip friend & neighbor.
Cathy Ingalls
| | |
| --- | --- |
| | |
Share A Condolence
* The funeral home reserves the right to reject or edit any condolence