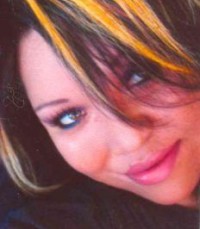 Jamilee A Martindale
Born:
Wednesday Jan-19-1977
Died:
Sunday Sep-19-2021
Funeral:
Private Service
Morrison Funeral Home
& Crematory
188 S. Hwy 24
Rupert, Idaho 83350
Contact and Directions
Jamilee Angelina Martindale was born in Fort Duchesne, Utah on January 19, 1977, to Franklin D. Murry Jr. and Charlessa Sireech.  She was later adopted by Rodney H. Martindale and Patricia M. Martindale. Jamilee passed away on September 19, 2021, in Rupert, Idaho at the young age of 44.  She was deeply loved by many including her fiancé Stephen E Buss.  She was a gamer, photographer, cook, daughter, and a friend.
Condolences for Jamilee A Martindale
Jami. I am sincerely struggling with your passing. A great piece of my heart has been taken from me. Only I could know how much your friendship meant to me. That's because the words allowing me to express that sentiment do not exist, and most likely never will. I will miss you Always.
Craig Lee Shirley
Share A Condolence
* The funeral home reserves the right to reject or edit any condolence