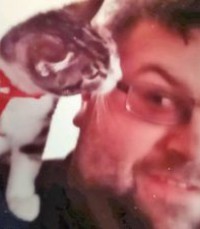 Anthony Robert Howard
Born:
Thursday Jun-25-1987
Died:
Wednesday Sep-15-2021
Funeral:
To Be Announced
Morrison Funeral Home
& Crematory
188 S. Hwy 24
Rupert, Idaho 83350
Contact and Directions
Anthony Robert Howard, 34 of Rupert is the son of Tony L. Howard and Mary Ann Zampedri Howard. He passed away on September 15, 2021, from complications with Covid.  Anthony was a big man with a big heart and when he hugged you, he would take you off your feet.  Anthony leaves 4 brothers, Larry and Jeremy Langley, Rusty, and Brent Howard and 1 sister Samantha Downing.  He also leaves may aunts and uncles, nieces and nephews, and many cousins.  He will be missed.
He was an avid gamer, the community of people he played with were his second family.
Preceeding Anthony in death is his paternal grandparents Leon Howard and Cheryl Cofer. Maternal grandparents Jake and Lisa Zampedri and his one Uncle Michael Zampedri.
A celebration of life will be held at a later date.
Rest in peace Anthony your family and Amanda love you.
Condolences for Anthony R Howard
Tony Howard and Family,
My thoughts and prayers are with you all. He, will be greatly missed. But, he is no longer in pain.
Kathy Lindauer
My deepest condolences.
George Mcclain (Mokey)
Share A Condolence
* The funeral home reserves the right to reject or edit any condolence