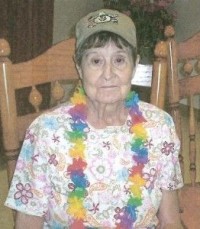 Mary O. Smith
Born:
Thursday Aug-25-1921
Died:
Saturday Jan-25-2014
Funeral:
Thursday Jan-30-2014
Morrison Funeral Home
& Crematory
188 S. Hwy 24
Rupert, Idaho 83350
Contact and Directions
Mary O. (Sorensen) Smith was born on August 25, 1921 in Artesian City, Idaho. She was born the second of four children to Charles W. and Fanny Zulkey. She passed away on January 25, 2014 at Highland Estates of natural causes.
Mary grew up in Burley, and graduated from Burley High School in 1940. She married James Earl Sorensen in August of 1940 and resided in Minidoka County until 1974. They divorced in 1973 and Mary moved to live and work in Blackfoot, Idaho in 1974. Mary married Fon Smith in 1980. She resided in Blackfoot until 2010 when she moved back to Burley.
She is survived by her only daughter, Marilyn O. Baily; granddaughters, Cathi (Thayne) Ketterling of Twin Falls, Id., and Cari (Jason) Moodie of Boise, Id., her sister Lucille Brown of Heyburn, Id., and 3 great-grand children. She was preceeded in death by her parents, Charles and Fanny Zulkey; her brother Forrest Zulkey; Infant sister, Phyllis; and her first husband, James Earl Sorensen and second husband Fon Smith. One grandaughter, Cami Baily.
Marilyn and her family would like to thank Highland Estates for the loving care they extended to Mary during her residence there. Contributions may be made in Mary's memory to Highland Estates in Burley, Id. 2050 Hiland Ave. Burley, ID or can be left at Morrison Funeral Home. A gathering for friends and family will be held on Thursday evening, from 5:00 until 7:00 at Morrison Funeral Home, 188 South Hwy 24 in Rupert. Urn placement will take place at a later date.
Share A Condolence
* The funeral home reserves the right to reject or edit any condolence