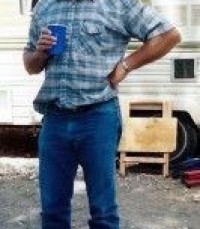 Steven Walters
Born:
Saturday Apr-09-1955
Died:
Wednesday Jan-15-2014
Funeral:
Monday Jan-27-2014
Morrison Funeral Home
& Crematory
188 S. Hwy 24
Rupert, Idaho 83350
Contact and Directions
Steven Walters has taken his work boots off and laid his farm cap aside for the last time. Steve's courageous battle with cancer ended, on January 15, at his lifetime home, while attended by his wife, Jana and sons, Justin and Riley. Steve was born April 9 1955, the son of Adam and Dorothy (Miller)Walters. He and Jana ( Loveland ) were married in November 1985 and they have raised 2 sons: Justin Walters, age 24, living in Idaho Falls and Riley Walters, age 22 of Heyburn. Survivors include his wife Jana, sons; Justin and Riley and his wife Laicey and, 2 granddaughters; Alli and Aurya; Brothers; Ken Walters (Jill) and Reid Walters (Karen) and their families. Additionally, a large extended family of mother in law, brothers in law, aunts, uncles, cousins, and "adopted" family members and friends, who have all been a part of Steve's lifetime relationships stand together in his honor . Steve parked the tractors in the shed and the "ole green" pickup in the yard , after courageously working to finish his final crop and harvest season this past summer. He now is included in a more important and eternal harvest, where he is welcomed into the presence of the Lord Jesus Christ, to eternal life and to enjoy it with the many family members who have preceded him. Steve took over the Walters (Adam, Sam and Alvin Walters) farming operation in 1975, and eventually became sole operator of the 160 irrigated acres, which he has managed for over 35 years. He applied exceptional attention to his crop performance, and built a reputation of high quality and yields in alfalfa, seed beans and most recently brewing barley. We think the following excerpts from Paul Harvey's poem: "So God made a farmer" helps to express the "farmer" we have known to be Steve. He enjoyed having a small herd of cattle for a winter project and held a few over for the summer, every year for the past 38 years. This winter the corrals are empty. Steve will be deeply missed by all who knew him. Life celebration services will be held, January 18, 2014 at First Baptist Church of Burley, 2262 Hiland Ave. Burley, Idaho at 11:00 a.m. Friends and Family may share time together Friday January 17, 2014 at Morrison Funeral Home, 188 South Hwy 24 Rupert, Id at 6:00 p.m - 8:00 p.m.
Share A Condolence
* The funeral home reserves the right to reject or edit any condolence